Bouncing Bunnies
The staff ratio in this area is one adult to four children, the children are aged two rising to three years of age approximately. Each child is valued as an individual as well as part of the group and monitored by a key person.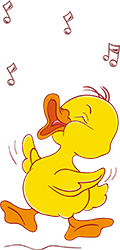 During this period of time the children will be exposed to a range of learning opportunities leading to gaining personal independence and social skills including hand washing, toilet training and other self help skills.
A wide range of fun activities will be provided and careful supervision and encouragement is given at all times to ensure children are well supported throughout this important stage in their development.
Free play is available throughout the sessions including outdoor play thereby encouraging imaginative development, language and fine motor skills within a caring environment.